Was that title a little too abstract?
After watching the first four episodes of Long Way Up on Apple TV my main takeaway (outside of everything I talked about in my newsletter review) was that I need a winter jacket for my motorbike. I really liked what Ewan McGregor was wearing. But £700? Really? Does it come with a second hand DT125 and a flight to Turkey? No. 
Luckily I found an almost identical jacket called the Spada Staffy.
Here it is being shown off with my best catalogue pose.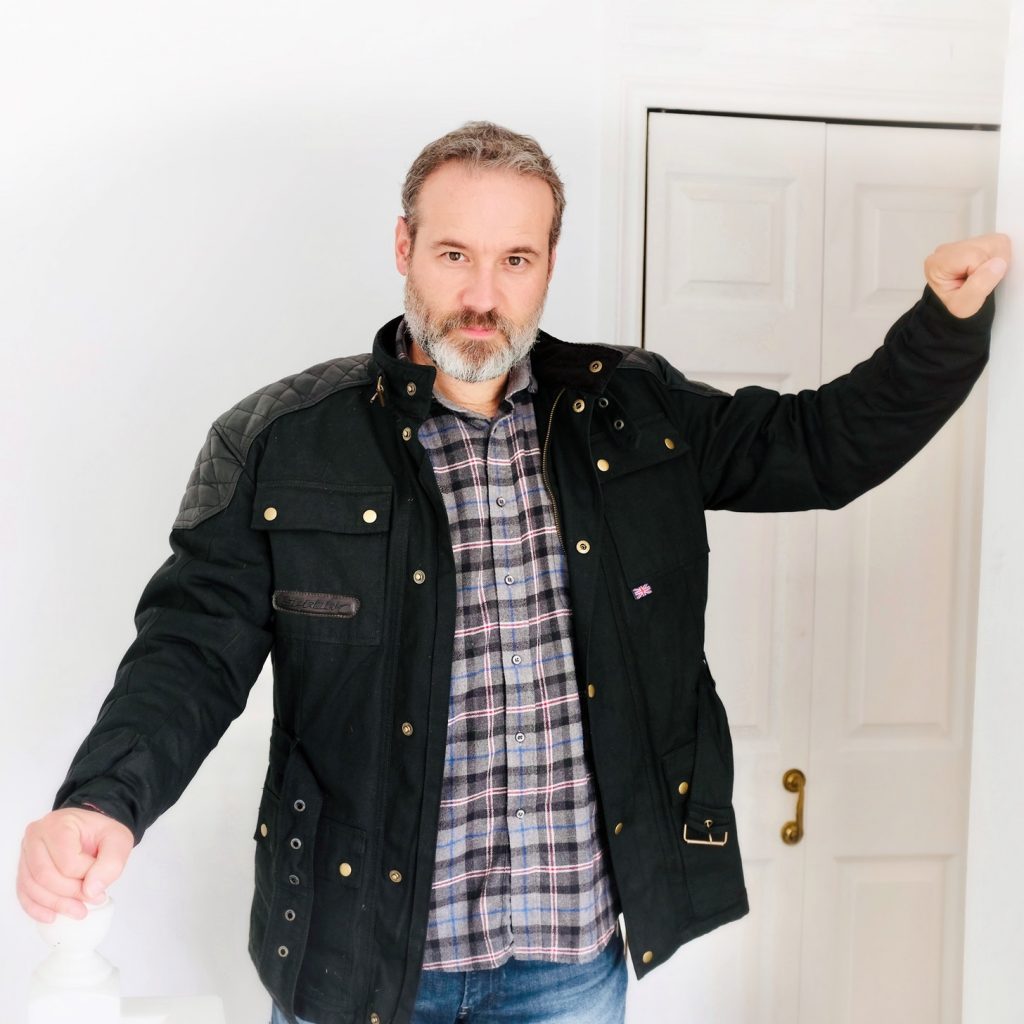 The cherry on the cake is that there are new ones on Ebay going for £97. Half price! Double stitched, thermal lining, body armour, rain channel and storm flaps are just some of the features. First time out in it on the bike and chucked it down. Luckily the jacket passed the test. I stayed warm and dry even without the thermal liner. It's rare that I'm this chuffed with a purchase. I do have a shorter Belstaff summer jacket. Love it. Plus it only ripped a bit when I fell off on the Devil's highway. But when a very similar jacket costs £600 less then I think Belstaff need to take a look at their pricing.
[Update: I dropped my Triumph Tiger the other day. Sorry I mean I had to 'lay it down'. Fast. Rider error. The elbow pads protected me from any bruising and the arm cloth has a scuff but no tears. YOu do know I'm doing this intensive testing just for you right?]