I'm planning a UK motorbike trip that will require me to carry luggage on my 2008 Triumph Scrambler. It's not normally very good at that.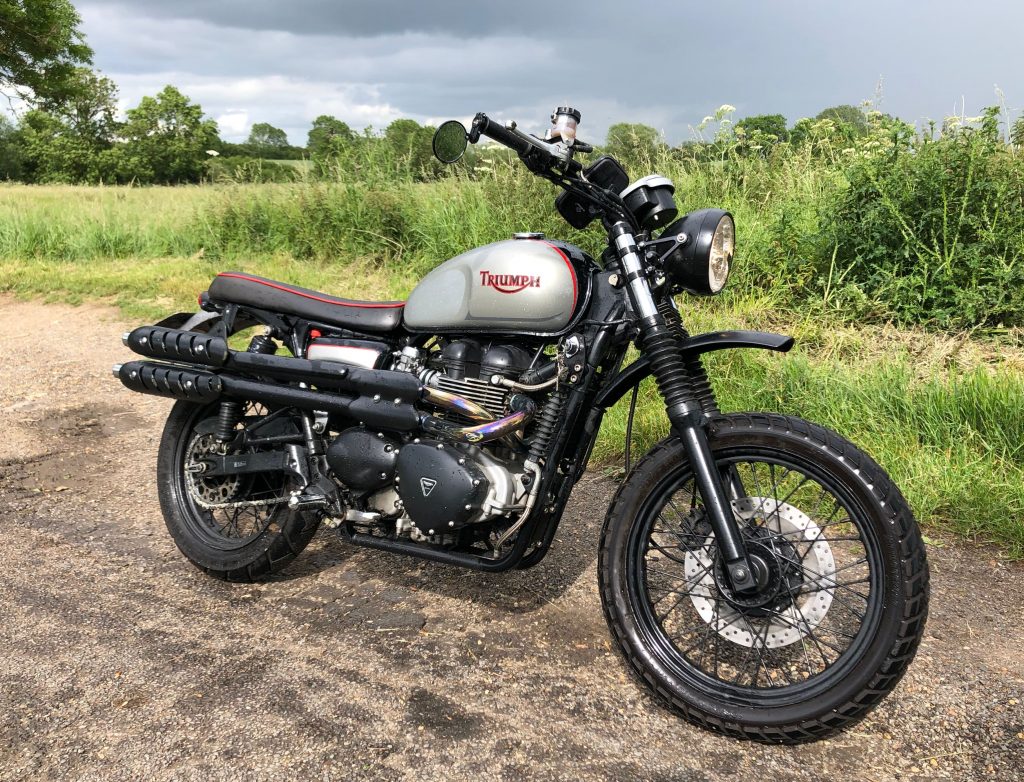 The seat I have is very thin, made of leather and not really conducive for long trips.
I thought about picking up a new seat but then remembered i'd kept the original from before I customised my bike. It's a thick solo seat and rack. White trim on black vinyl but easily modded.

So I dug it out from storage and sprayed it to suit how the Triumph looks now.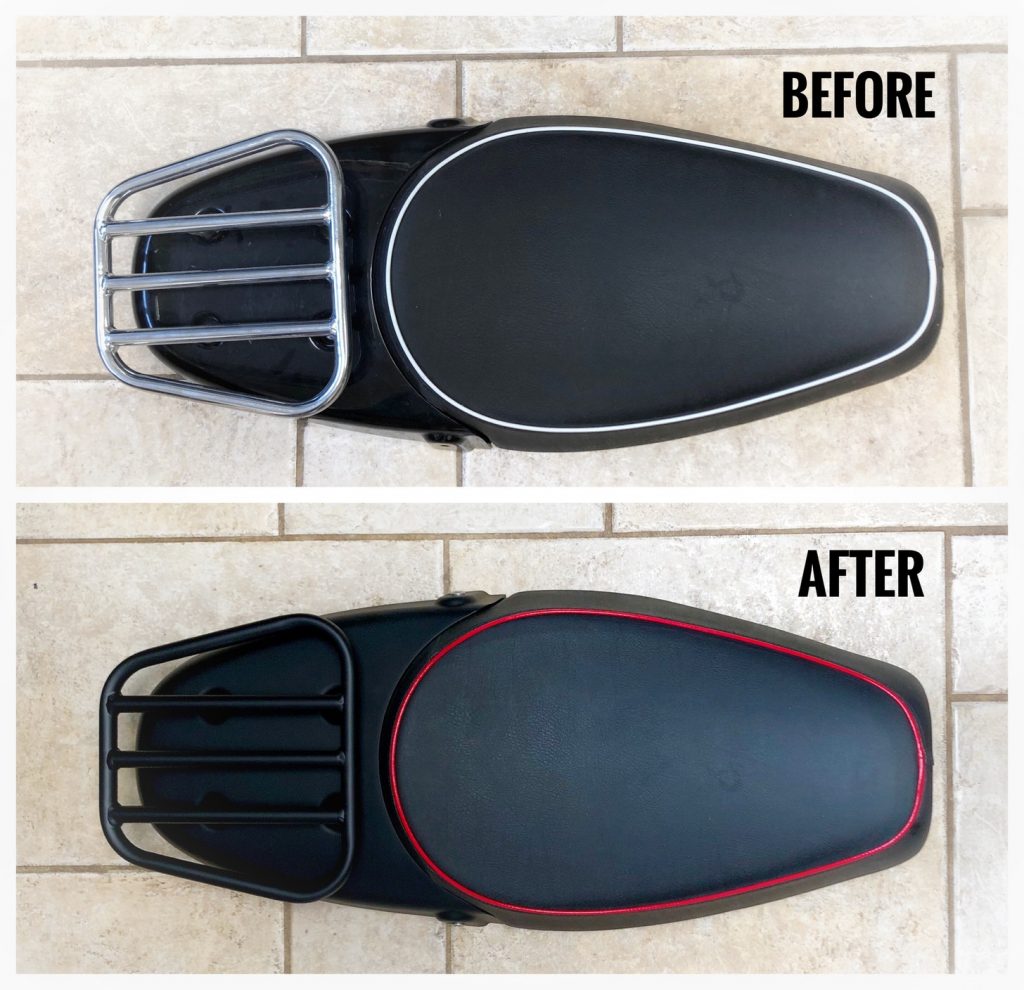 I think it looks great. Let's see how long I can keep it that way.