I could ride a motorbike before I could drive a car. I went from an Suzuki AP50 to a Honda CM125. Once I passed my test I bought an old 400cc Yamaha, then nippy a 400 cc Suzuki Bandit. I had no idea it was a rare import until someone stopped me in the street and offered me a blank cheque. With the money I bought a 1300cc Yamaha XJR. A bike fantastic at going fast in a straight line. Not so good on narrow country lanes. So I sold it and bought a 125 LML Star Deluxe. I had more fun on that Indian made Vespa clone than all the bikes before it. I regretted selling it.
Yet all these bikes, big or small, slow or crazy fast, got the adrenalin flowing, gave me confidence, allowed me independence. I also felt cool. Because I thought everyone else on a bike was cool.
Bikers were few and far between. Unhindered they could weave through obsticles. Slip in between, around and on their way. Leaving cars at the lights and heading off who knows where. An adventure no doubt.
It was adventure that got me into Land Rovers. And when I killed my second Land Rover the internet helped me buy a BMW F650R.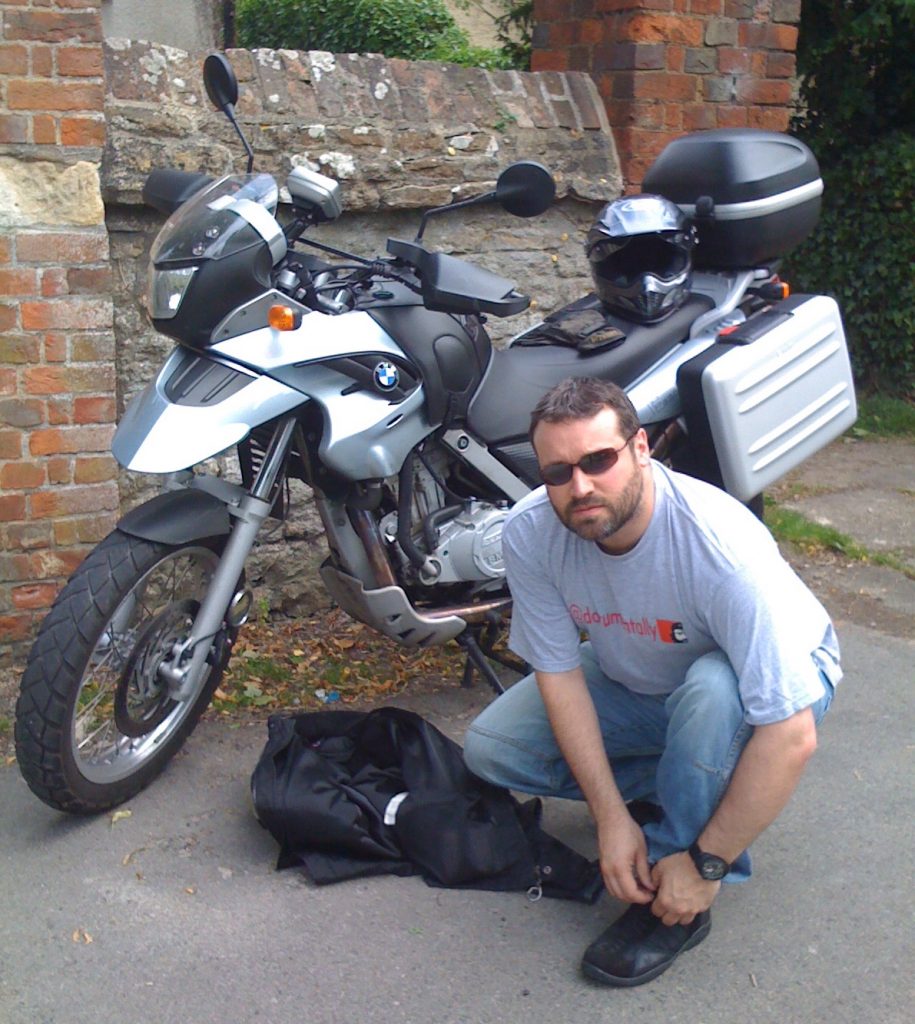 Stacked with luggage It felt too much like a car. So I traded it in for my current bike. A 2008 Triumph Scrambler. My first Triumph and a bike I have kept for nearly 9 years. It's the kind of bike i'd expect to see next to the word 'motorbike' in an encyclopedia. It's not fast in bike terms but 900cc is more than enough to excite me. Mostly it makes me smile.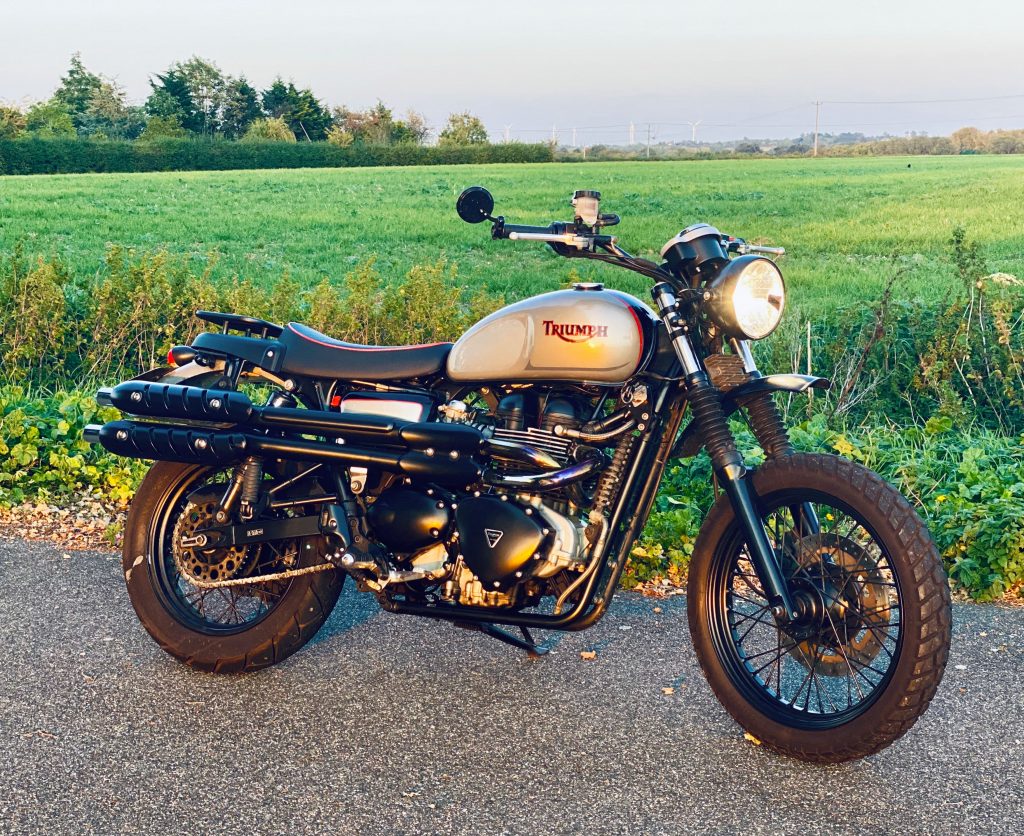 Jumping on the bike and going for a ride can treat a multitude of ills. You burn more calories riding a bike than driving a car. You see more, notice more. You have to. Whether flying down a high hedged country lane, or weaving through the cities backstreets, you need to have your wits about you. If you never get to achieve a sense of Zen in your day job get a bike. There, in an endorphine rich 'flow state' you can slow time, tune into your body and it's surroundings, spend some time inside yourself.
Astride a bike, on the road, on an adventure, is being in the world.
And I promise you. You will feel better for it.